Vibrating Wire Instrumentation
SubTerra provides construction and blast vibration monitoring equipment configured to meet Clients requirements for notification, security, data analysis and reporting. Options range from the basic package that includes the basic monitoring unit, the Minimate Plus, to packages configured for Internet access and cell phone and e-mail notification.
Crack Monitoring
Water Table Levels
Stream Flow
Tilt Meters
Multi Point Extensometers (slope measurement)
In Place Inclinometers
Water Line Monitoring
Settlement Points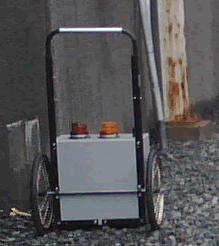 Features included with SubTerra's "STS" & "STW" Systems:
Wireless,
Automated Reporting

Set up a scheduled reporting period
Set Up Immediate Alerts Criteria
Automated Battery & Performance Monitoring

Visual Alerts: On-Site Strobe Lights
Electronic Alerts: via SMS Message or E-Mail
Industrialized Weatherproof Enclosure
Optional Accessories

Cart System
Solar Panel & Independent Power Managemet
SubTerra's STS and STW monitoring systems can be configured to include (1) a variety of Vibrating Wire Sensors (2) wireless or wired communication between the Multiple Instruments and Web Server; (3) cell phone and/or e-mail notification when preset limits are exceeded; (4) internet data storage and archiving.