Remote Instrumentation Monitoring
SubTerra provides construction and blast vibration monitoring equipment configured to meet Clients requirements for notification, security, data analysis and reporting. Options range from the basic package that includes the basic monitoring unit, the Minimate Plus, to packages configured for Internet access and cell phone and e-mail notification.
Monitoring Capabilities Include:
4-Channel data acquisition
Blast-monitoring & Compliance
Pile driving
Construction activity
Demolition activity
Water Line Monitoring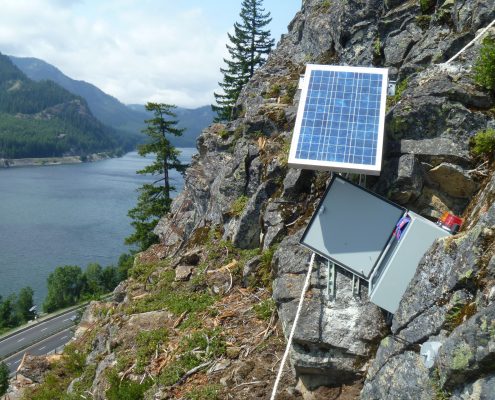 Standard Monitoring Packages
Package I: Package 1 includes a Minimate plus equipped with triaxial geophone and optional microphone, Blastware software, and operations manual. Data are automatically recorded and may be downloaded by the client as needed.
Package II: Package II includes Package I plus threshold and limit value warning lights and battery (battery may be provided by Client). Warning lights can be configured to flash when preset vibration limits are reached providing a visual notification of value exceedance.
Package III: Package III includes Package II installed in a weatherproof, NEMA 4 enclosure. The keyed enclosure provides enhanced equipment security and weather protection when properly installed.
Picking Up and Using the Equipment: Equipment for packages I through III is relatively easy to use and training can be provided when equipment is picked up or over the telephone if shipped. Equipment may be picked up at SubTerra's office in North Bend, WA or shipped (shipping not included).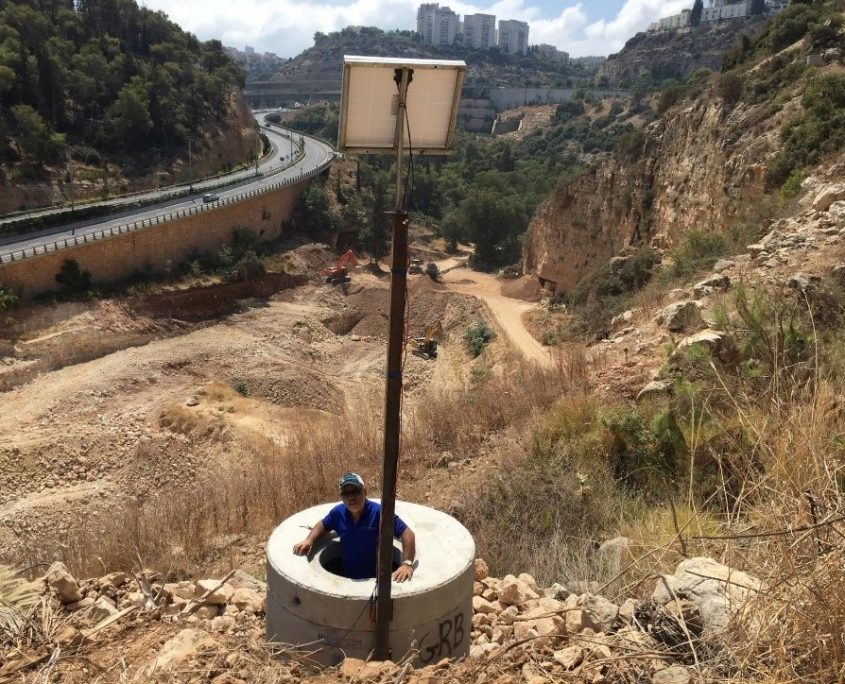 Remote Monitoring Capabilities:

Electronic Alerts by SMS Message or E-Mail
On-Site Alerting via Strobe Lights (or Horn) to ensure Real-time Compliance
Continuous Site Activity & Battery Monitoring
Automated (and customizable) Reports
Industrialized weather-proof enclosure
Optional Features Include: Rapid Deployment System, Solar Panel / Independent Power Kit
Package IV: Package IV can be configured to include (1) wireless or wired communication between the vibration monitor(s) and an on site computer; (2) wireless or wired communication between the vibration monitor(s), internet, and a computer in SubTerra's office; (3) cell phone and/or e-mail notification when preset vibration limits are exceeded; (4) internet data storage and archiving; (5) data analysis and reporting.
Package IV pricing requires a site visit to evaluate the physical locations intended for monitoring & data processing equipment along with a site-survey of remote communication capabilities. Equipment installation is typically by SubTerra personnel.